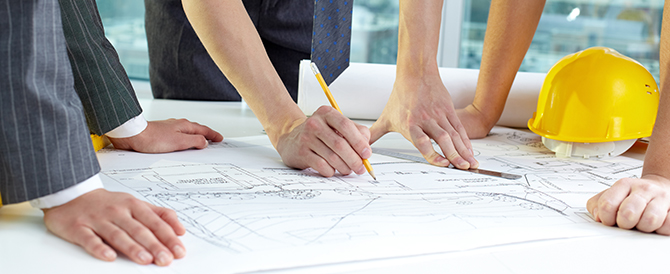 Through our early involvement as a member of a strong, proactive project team, we help our customers develop project goals related to scope, budget, schedule, and level of quality.
Contract Review
RCG can review and advise the owner what type of contractual agreement should be incorporated into a project depending on the size, cost, and risk factors involved. RCG is an active member of the AIA and can provide a full range of necessary AIA documents.
Constructability Reviews
RCG works with consultants who are experts in their respective MEP fields. We offer a full service constructability review of all Mechanical, Electrical, Plumbing, and Fire Protection drawings. We will review the architectural design and advise the client if the constructability is feasible and/or cost effective.
Construction Schedule & Sequencing
RCG can provide project schedules to suite the need of any client. They can be as easy as a 10 line items schedule to a robust 1500 line item schedule splitting the project into multiple phases and areas to meet the desired construction schedule. We can maintain and manage the schedule from pre-construction to closeout allowing the client to see the progress at any particular time of the project.
Estimating & Material Take-Off
RCG utilizes the latest digital take-off software to provide accurate and precise quantity take-offs. We can provide small estimates for independent contractors to full blown construction document estimates for CM's, Architects, Developers and Municipal Agencies to cover every aspect of the construction project.
Material Selection
RCG has experience and relationships with many of the fabricators and distributors of regionally fabricated materials. With RCG's experience and knowledge of material lead times, we can review the materials selected by the design team and let the client know if the materials will cause a scheduling and/or logistics delay.
Prepare Bid Documents
RCG can take final drawings and specifications provided by the design team and in turn; scope the project, provide a schedule, site logistics plan, safety plan, and get the project bid within the desired time frame provided by the client. RCG can also review completed bid documents prepared by a CM and insure all scope is covered to minimize the owner's exposure to change orders once the project has started.
Site Logistics Planning
RCG can work with the facility management, design team, and/or contractors to establish a clean and precise site logistic plan.
Value Engineering
RCG understands each project has a budget and sometimes the design and/or the vision exceeds the budget. RCG can help bring the project back into budget. RCG has experience with reducing cost without drastically diminishing the design intent.